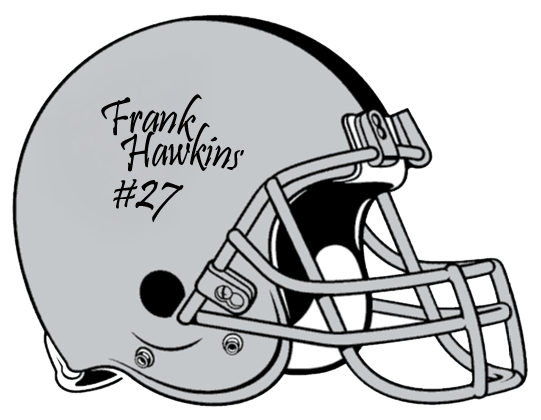 Serving the Vegas Commmunity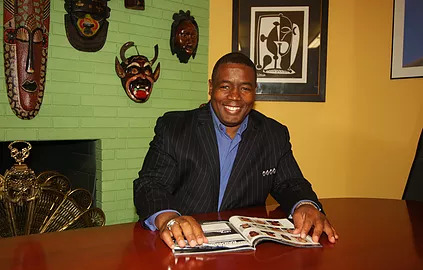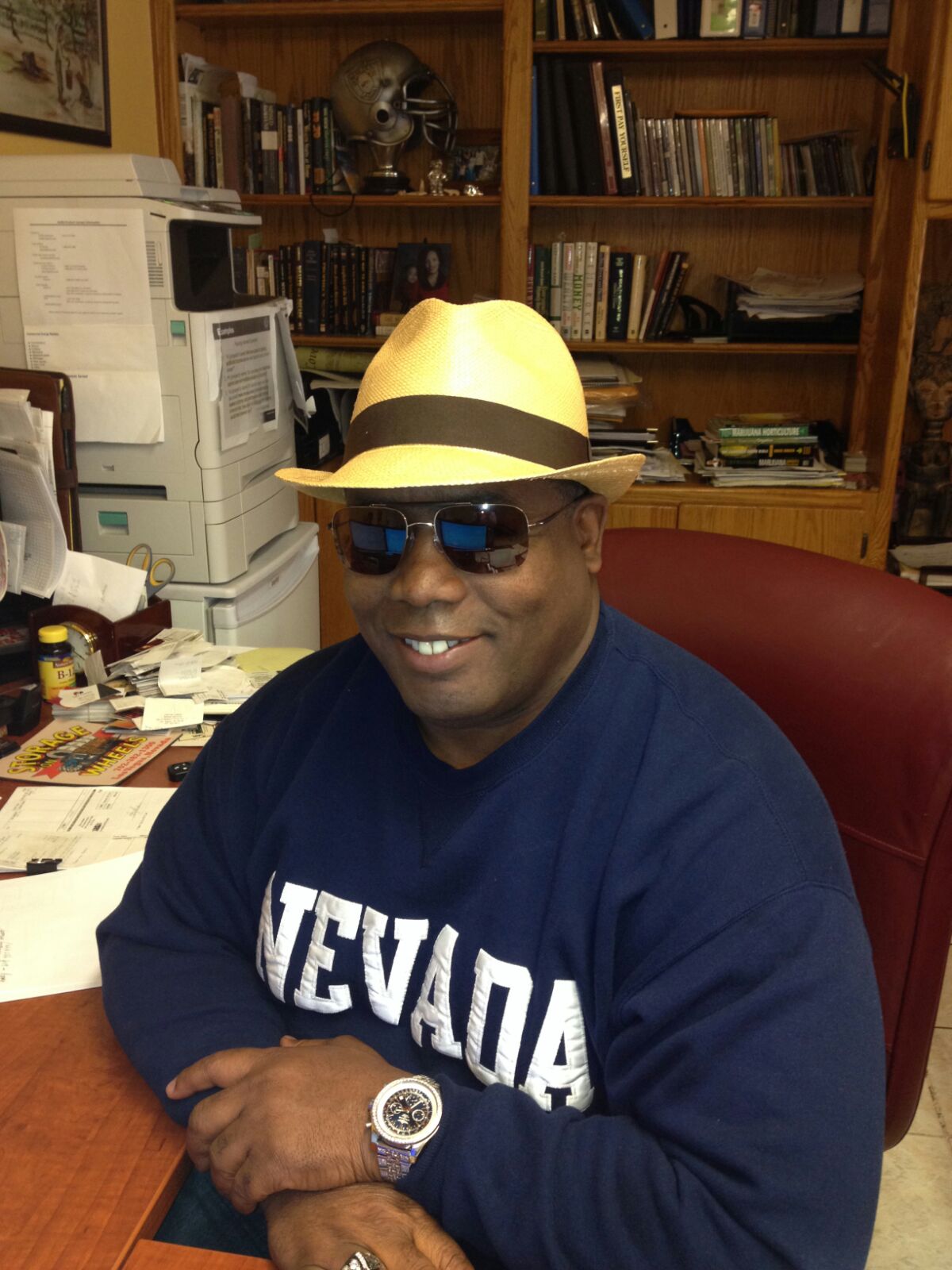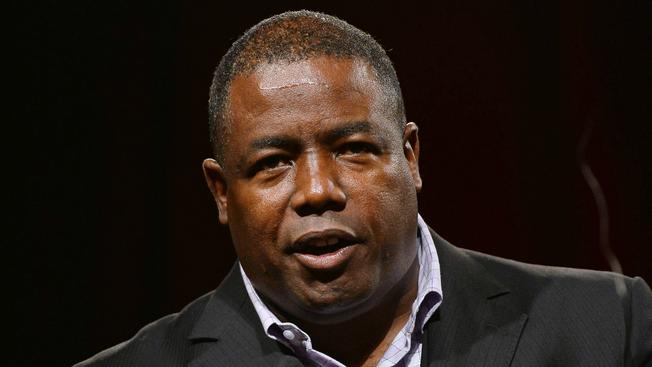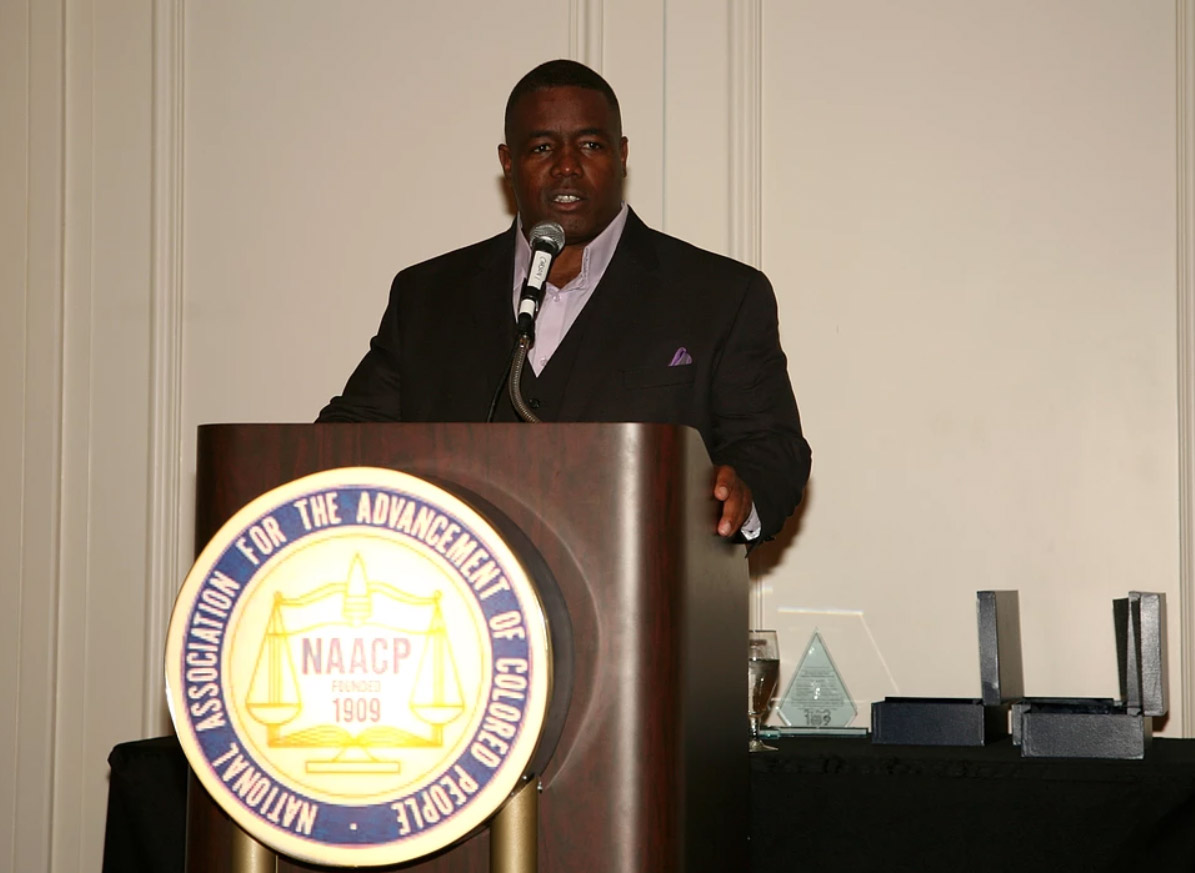 Local businessman, husband, father, community advocate, political leader known as "HAWK" by his friends.
Frank grew up in an area of the city known as West Las Vegas. When he was a little boy his goal was to build up his community so it would look like the rest of Las Vegas neighborhoods. Frank said, if I ever make any money I am going to spend it redeveloping my community. Frank had been told all his life he wasn't big enough, smart enough or good enough to be successful. "All I do is continued to prove them wrong each and every day."
Frank attended Catholic grade school, Brinley Jr. High and Western High School where he graduated with honors, won two state championships in wrestling and their football team won two state championships. Frank graduated with a degree in Criminal Justice in four years from the University of Nevada Reno, starred on the gridiron where he was a 3 time All American running back and the third all-time leading rusher in college football history. As the result of his performance on the football field, Frank was drafted by the Oakland Raiders in 1981. The Raiders went on to win the 1984 Super Bowl defeating the Washington Redskins 38-9. Frank's professional football career ended in 1988 after tearing his triceps off the bone. Tenacious on and off the field, Frank returned home to Las Vegas to build businesses and to become the first African American ever elected to the Las Vegas City Council in 1991.
Single family/multi family real-estate developer, general building contractor, and property manger of apartment developments. Frank's businesses have invested more than 100 million dollars in the community where he grew up, built more the 1000 multi-family and single family homes, on more than 80 acres of land and employed hundreds of people from his community. "As a part of our community commitment we mentor people every day." Frank continues to advocate for the people by also serving as the President of the NAACP Branch #1111, since 2008. It is difficult to find an individual who has been a success in one area let alone four; professional football, government politics, real-estate development and general construction. Building on his extensive experience, Frank is taking on his most recent venture, Team Frank. "Team work makes the dream work." Frank said he's been blessed all his life because he works his business plan and goals everyday. "The harder I work, the more knowledge and wisdom I gain, those are the things I willingly share with others."
Frank is the loving son of Daisy Miller, whom he cherishes. He credits her with instilling in him the morals, values and tenacious attitude which exemplifies that the "Measure of a Man" is not determined by the dollars in his pocket, the type of car he drives or the kind of clothes he wears but by the attitude of his heart as he reaches out to lift others up.