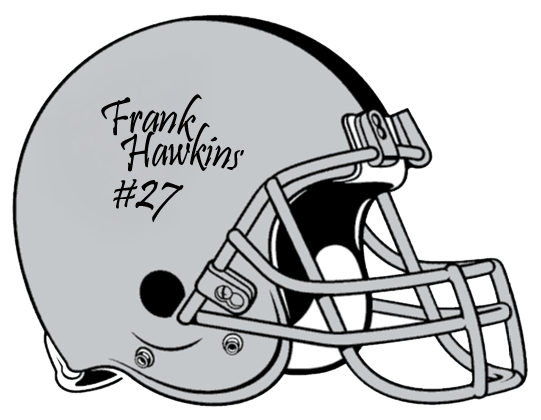 Serving the Vegas Commmunity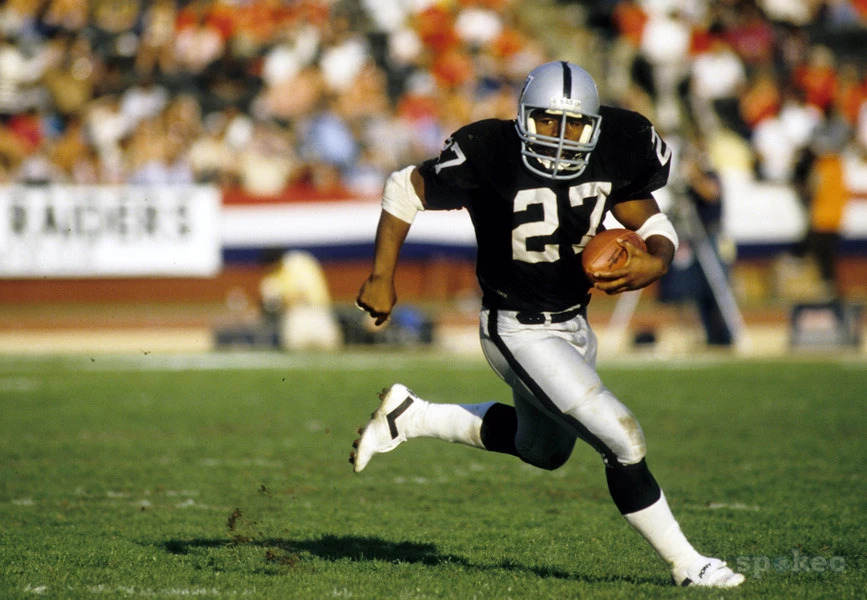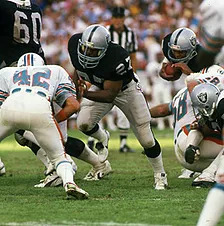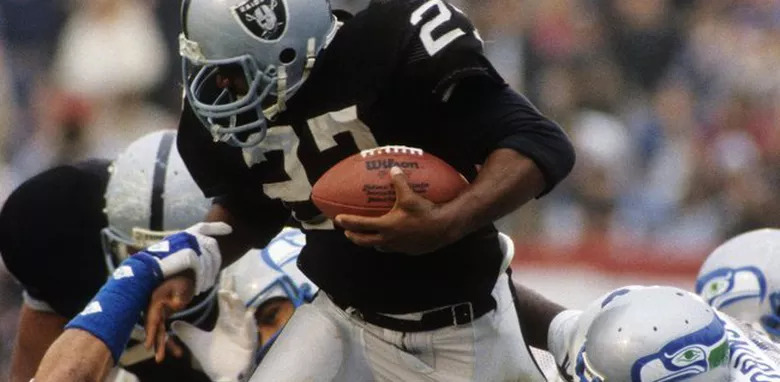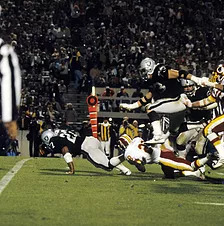 Frank "Hawk" Hawkins

Hawkins' football career began in Las Vegas' Pop Warner system and continued through Western High School, where he was a star running back. After graduation in 1977, he earned a full athletic scholarship to the University of Nevada, Reno, where he played for four seasons and was a three-time All-American (Division I-AA) at running back, and twice the I-AA rushing leader. His jersey #27 was retired by the Wolf Pack.
Hawkins Is Leader-in-Hiding for Raiders : L.A.'s 'Small' Running Back Talks a Big Game and Plays One at the Same Time
Men whom other men will follow come in all sizes. The Raiders have a leader in hiding Frank Hawkins. 
I was of one three team captains in 1987 "I took great pride through out my seven year career every Sunday, destroying my opponents. 
Where He Leads, Marcus Allen Likely to Follow : Raiders' Frank Hawkins Can Do the Job, and He'd Like to Show the Broncos
There was a time when 5-9, 220-pound Frank Hawkins was a small fullback,that was before William Perry (350 pounds). Now, Frank Hawkins is a tiny fullback.
There was a time when Hawkins got to carry the ball. But that was before the Raiders promoted him to first string . . . and went to an I-back offense with two backs on the field.
Frank Hawkins – Inducted 2001

​
​
Frank Hawkins certainly ranks in the top five of all high school football players ever in Nevada history.
A standout at Western High School, Hawkins was a three-time All-American at the University of Nevada and still holds the NCAA record for consecutive 100-yard rushing games at 21. He led all of Division I-AA in rushing as a junior and a senior.
Statistics 
Frank Hawkins
Position: RB
Height: 5-9    Weight: 210 lbs.
Born: July 3, 1959 in Las Vegas, NV
College: Nevada-Reno (school history) 3 time All American running back, 3rd all time leading rusher in college football history. 
Drafted by the Oakland Raiders in the 10th round (276th overall) of the 1981 NFL Draft.
Weighted Career AV (100-95-…): 15 (5701st overall since 1950)